Ethical & Aggressive
From our Walnut Creek law firm, our leading attorneys serve injury victims throughout Oakland, Livermore, Fairfield, and Antioch, California. Reach out today and schedule a free consultation with us to discuss your injury claim.
Why Work With Us?
Experienced
You should feel confident in your legal partner. Our attorneys offer over 60 years of combined legal experience and are ready to advocate for you.
Reliable
A trustworthy attorney can make all the difference. You can count on us to pursue the maximum financial compensation you need for recovery.
Accessible
You deserve to understand what your options are. With our knowledge & Spanish-speaking capabilities, we can make complex legal terms accessible.
Workers' Compensation & Personal Injury
Attorneys in Walnut Creek, California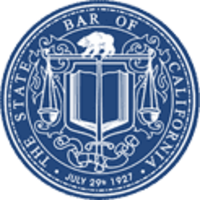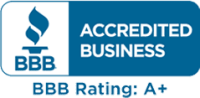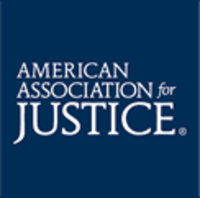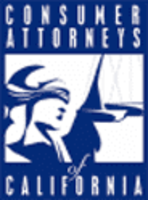 Partner With Attorneys You Can Trust
Practice Areas
Brand Peters PC is unique because of our ability to handle both personal injury and workers' compensation cases. From construction accidents to traffic collisions, our attorneys have ample experience in mediating and litigating wide a range of case types.

Accident insurance should give you peace of mind when misfortune strikes. But sometimes, insurance companies will attempt to avoid their responsibilities to cut costs. If you or a loved one has been injured at work or because of a different act of negligence, don't hesitate to call our Bay Area law firm. We proudly serve those throughout Oakland, Livermore, Fairfield, and Antioch, California.
Explore All
Practice Areas
Results
Case Results
$3,787,502
Worker Struck by Tree Trunk
Head and neck injury as a result of being hit by a tree trunk. Client obtained lifetime benefits totaling $2,399,198.00 and $1,388,304.12 in past medical paid. The total value of benefits obtained $3,787,502.00
---
$2,796,023
Failed Back Surgery
Failed back surgery case. $2,796,023.00 obtained for medical, temporary disability, permanent disability. Lifelong benefits obtained.
---
$2,626,750
Fall on the Job
Sheet metal worker falls on the job site, suffers back, neck, and knee injuries. Offered $1.5 million but, after a 3-week jury trial, was rewarded $2,626,750, which included costs related to past and present medical bills, pain, and suffering, and lost earnings capability.
---
We Fight to Right the Wrongs
---
After being injured in an on-the-job accident, you should not hesitate to obtain the help of a workers' compensation attorney from Brand Peters PC. With extensive experience in all matters related to work injury claims and filing for workers' compensation, you can trust us to represent you. We also assist clients who are struggling with a range of matters related to workers' compensation, including eligibility requirements, obtaining medical treatment, and obtaining temporary disability benefits. No matter how complex your situation may be, our workers' comp attorneys are here to help you move forward.
We have the resources and skills to handle claims that involve multiple parties and lengthy settlement processes. If you or someone you love has been hurt in an accident, one of our personal injury attorneys will fight for the fair compensation you need to navigate the recovery process and rebuild your life after the misfortune. We have successfully represented thousands of injured clients throughout the San Francisco Bay area and are ready to provide you with the care and support you deserve. Call us today in Walnut Creek, California, to schedule your free initial consultation.
REVIEWS
I could not ask for a more knowledgeable team when it comes to the ever-changing workers' compensation laws.
The Law Offices of Jonathan Brand has been handling my Worker's Compensation Case from 2008 till the Present. I could not ask for a more knowledgeable team when it comes to the ever-changing workers' compensation laws. Jonathan Brand's team has shown their loyalty, compassion, and understanding in all aspects of my case. Jonathan Brand will not hesitate to go to court to fight for his client's rights. I highly recommend the Law Offices of Jonathan Brand.
I Am Thoroughly Pleased and Can Now Move on With My Life.
It has been a long process but finally, it's done. I wanted to thank you for your hard work, you always responded to my questions quickly and kept me up to date with what was going on in the case. Your professionalism was far superior to what I was experiencing with my lawyer before switching to Mr. Brand's office. I feel like your office always did the right thing and I always felt comfortable with your judgments on the many issues that came up. Once again, I would like to thank you and everyone who worked on this case as I am thoroughly pleased with this to be done and to move on with my life.