Nicolis Peters
Attorney at Law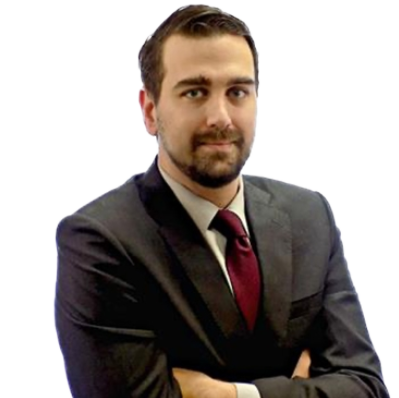 Nicolis (Cole) provides an effective and aggressive representation while maintaining compassion with his clients. He understands that many clients are going through a difficult time in their lives and ensures that each of his clients is well informed and well-represented. He has dedicated his entire professional career to serving injured people and their families.
Cole has been working on personal injury cases since 2006 and workers' compensation cases since 2008 as a paralegal. After completing law school at night, at John F. Kennedy University while working as a paralegal, he continued in these areas as an attorney after being admitted to practice in 2013. He has had substantial experience at the Workers' Compensation Appeals Board, winning on issues important to our clients. Additionally, in civil cases, he has had experience in mediation, arbitration, and second chair jury trial experience.
He enjoys going to trial and is motivated by preparation and execution. He gets great satisfaction out of working directly with people in their personal injury cases.
Working at Brand Peters PC, Cole has developed substantial experience working on cases where a person has a personal injury and workers' compensation injury arising out of the same incident. He is knowledgeable about the intricacies between the two cases, and what is required to reach the optimal resolution for the client.
Cole is an avid fan of the Oakland Athletics and Golden State Warriors. When not chasing around his three children, he enjoys fishing, playing disc golf, and occasionally regular golf.
I'll fight for you, no matter what.
Bar Admissions
Education
J.D. - John F. Kennedy University